Infrared heating
Infrared heating system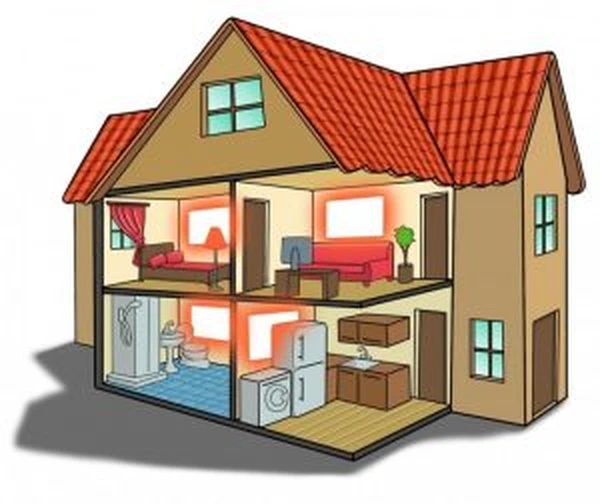 Infrared heaters - a new trend in the field of heating. They work on the same principle as the sun warms: the heat radiated by an infrared heater is transferred to objects in the room, from which the air is then evenly heated. IR rays are perfectly absorbed by any materials, the heat is felt instantly, so people immediately feel comfortable. A feature of infrared heating is that it can be used as an auxiliary type of heating. The principle of infrared radiation allows you to organize local heating, in which heat is supplied only to the necessary zones. This is especially true for large rooms with high ceilings. For outdoor and outdoor spaces, this type of heating is perhaps the only way to organize efficient heating. As a rule, ceiling heaters or infrared heat-insulated floors are used to heat a room using infrared radiation.
The advantages of the underfloor heating system are that it can be laid under any type of floor covering.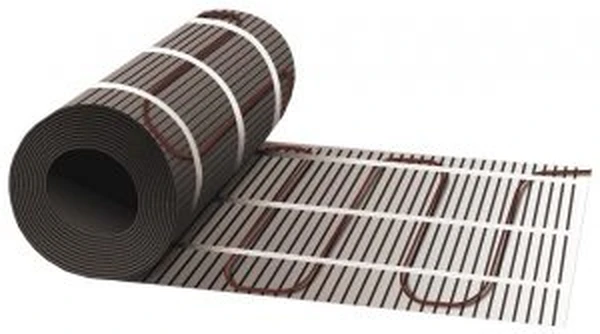 Laminate;
Parquet;
Linoleum;
Carpet;
Ceramic tile;
Various composite materials.
Pros of infrared heating

The main advantage of infrared heating systems is the speed of heating the room. Due to the fact that all surfaces quickly heat up, it is convenient to maintain a comfortable temperature in the room. Also, infrared heating does not burn oxygen, the air in the room does not dry, there is no extraneous noise during use. The power surges in the power supply network are not critical for this system, which is very convenient when heating a suburban or country house. And of course, an undoubted plus is the ease of installation of the infrared heating system, as does not require special skills and tools.
Cons of infrared heating

Of course, the infrared heating system has its drawbacks. There are various reviews on specialized sites, but two main points can be distinguished. Firstly, ceiling infrared heaters are difficult to fit into the room to make it look beautiful, especially if the interior is made in a classic style. Secondly, not everyone is able to achieve significant energy savings, which manufacturers promise. But many attribute this to insufficiently competent design of a heating system.
findings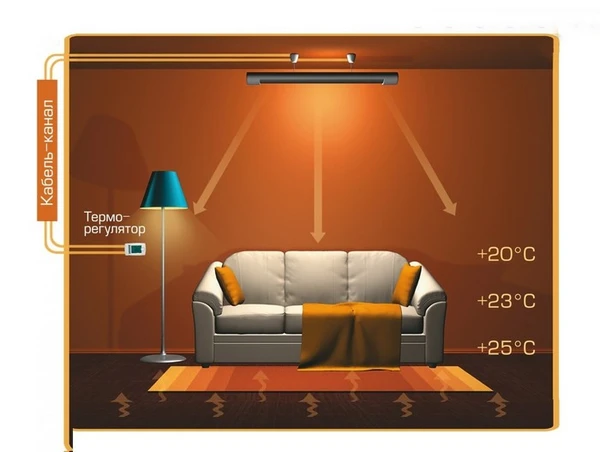 Heating with infrared heaters is a novelty and definitely has the right to life. But this system should be applied after a thorough study of all the characteristics and the implementation of a competent heat engineering calculation. And of course, initially you need to consider the appropriateness of using just this type of heating in a house or non-residential premises.